Dark Angels Spirit Alive At MJ STDs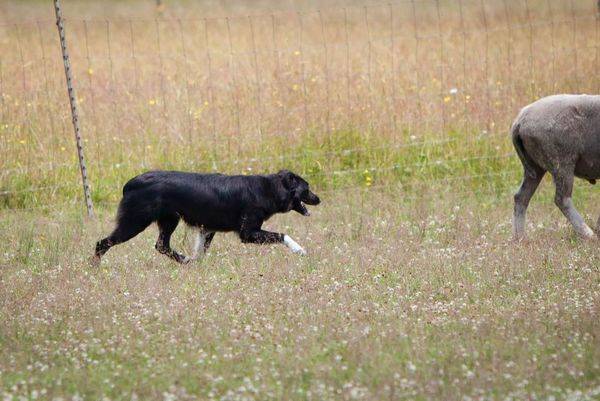 Dark Angels Spirit Alive At MJ STDs (aka Mags/Magpie)
ASCA & CKC Reg'd
DOB: June 2017
Black bi female
MDR1 wt/wt
HSF4 wt/m
PRA wt/wt
Hips OFA: GOOD
OFA # AS-37929G28F-VPI
Eyes CERF: Clear - 2018
Eyes CERF: Clear - 2019
*Spayed July 2021!
Watch for the offspring out of this outstanding bitch competing in both performance and stock! We will be freezing semen off of one of her sons x Junior in the future.
Sired by: Blaser's Peppered Right Cross
Dam: Carroll's Dark Angel Chic
Bred by: C. Carroll
Mags is coming along very well with her training. She is biddable, has a great sense of balance and has feel. She works with moderate eye and rates her stock extremely well. Mags is a half sister to some very competitive dogs in the asca program and beyond! She is a nice blend of the Vest line and Hangin Tree.  We hope to trial her more in ASCA & CKC!